Fokker early metal surface effect
One of the very interesting technical details on few of the Fokker early types was the visible various shiny spots on the metal panels and cowlings. They could be arranged symmetrically and have specific shape but also they could be in various irregular shapes.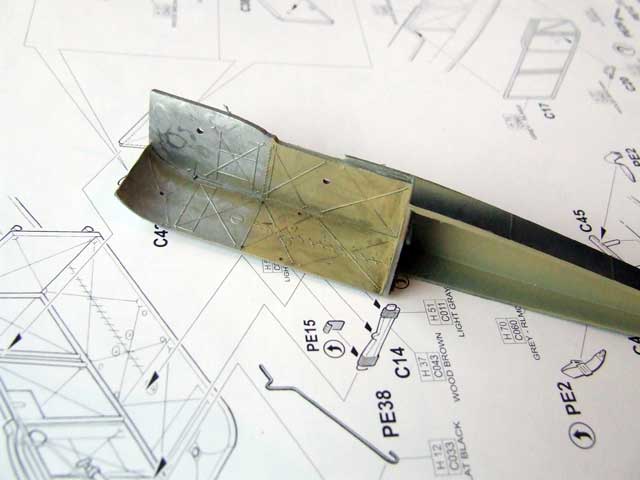 This we see is actually early industrial method of the protection of the aluminium alloy from which was panel made on airplanes. Protection of the aluminium alloy is not the same like on the other alloys and metal as well protective coat does not adhere to surface but also there is important rule to save weight, especially in the WW1.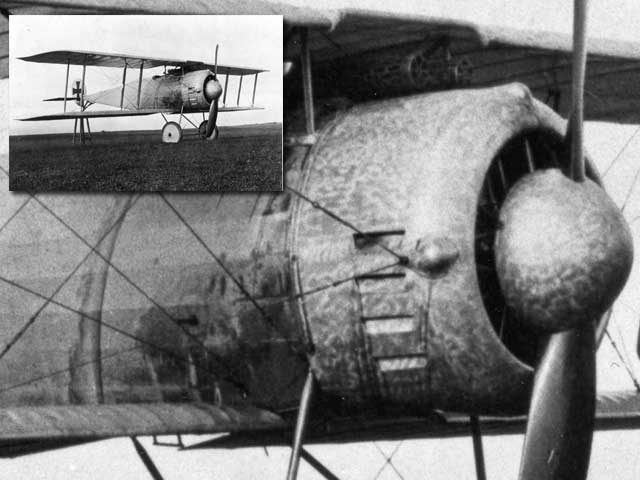 Whole series of the Fokker Einedecker was built with that method used and this was used and later on another types. Application was simple and piece of aluminium was turned and pressed on the duralumin sheet. This has made well known shinny swirl shapes on surfaces and these shapes are result of the traces of the aluminium over the alloy surfaces. This coat gives some resistance of the material.
There is one method of application of this surface effect on the scale models. First at all have to spray all metal panels in chrome silver color. After dry I have place small rolled pieces of the Blue Tack all over the surface. When all of this was place over the surface I have simply spray silver paint, which is much less shine then the chrome silver. After removing of Blue Tack, surface has looked that we need.
But it is also possible to make this on more simple way then it is show. Difference is that first coat has to be standard silver color, not chrome silver. After this coat is dry, small swirls have to be paint with very sharp brush and this time use chrome silver. Result could be much effective and more realistic then in the above method.
Srecko Bradic
Photo credit: Terry Phillips, Nico Braas, Srecko Bradic