Hermann Goring Fokker D.VII
Hermann Goring is well know by his WW2 military carrier and political position in the Germany but many modeler is less informed about its beginnings. He is become famous in the WW1 when he becomes one of the leadings ace and commander of one fighter unit. He had flown various airplanes and among them was few Fokker D.VII.
In the July edition on the modeler market were released well know Eduard kit of the Fokker D.VII in 1/48 scale. This kit is well know to modelers by its quality and this release was weekend edition and contain decals for the Hermann Goring airplane. Plane featured I this kit is his all white Fokker D.VII a kit number is 8482. This plane was special edition for the same Goring and one of its features was cut out on the cockpit on the port side and this was made to make easy climb in and out of the cockpit.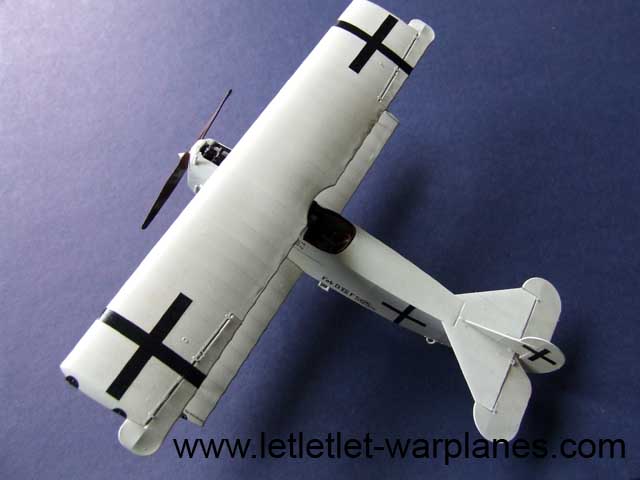 With all features on top level, this kit has one small omission. As well that was F version of the Fokker D.VII and it have different engine, the same kit contain the engine which does not match the real one and you need to replace it with another one or to make conversion and extend cylinders to be a little bit higher. This is visible detail as well cylinders protruding from the open top of the engine cowling.
Other thing which is important to be made is to cut small piece from the cockpit as well this is Goring plane feature. In general whole kit is very nice and these details noted here is easy to improve.
Final appearance is very interesting and unusual with this all white color but give nice refresh. Overall kit looks very nice and easy to build.
Srecko Bradic
Sample kit is provided by Jana Sulcova from Eduard