ILA 2010 report
From 8 to 13 June 2010 the ILA or Internationale Luftfahrtausstellung (International Aviation Exhibition) was held at the airport Berlin-Schönefeld. First ILA was already in 1909 and that means it is more than 100 years ago the first one was held! The ILA is every two years and together with the shows at Le Bourget and Farnborough it is one of the most important (commercial) shows held in Europe. This year was also the last year the show will be located at Berlin-Schönefeld. Since this airport is being enlarged to become the main-port of Berlin, there will be no room for a next ILA here. Location of the ILA 2012 is yet unknown, but it may eventually return to its previous location at  Hannover-Langenhagen airport.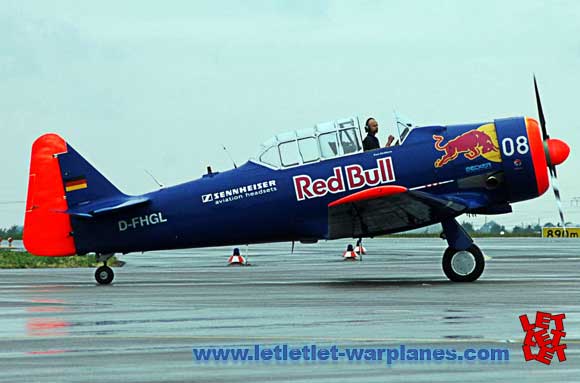 Biggest 'crowd-puller' of this ILA would have been the new Airbus A400 transporter, powered by four turboprop engines. Unfortunately it was not exhibited or flown during the public days of the one-week event! Soviet aircraft were the last times always present, but this time there were no Russian aircraft all. Also many veteran types did not show up for this very last show at Schönefeld! In spite of these shortcomings, there still was enough to see. Of course it is a personal choice, but for me highlight of the show was the Lockheed P-38 Lightning flown by the Red Bull team. Also the noise of the two Allison engines is quite remarkable and different from the sound of a R.R. Merlin!
Regular traffic came in and departed as usual and that also meant the flying part of the airshow had to wait for this. On the other hand it was a nice occasion to see a number of interesting passenger planes, bizz-jets and also private planes! Weather was not all to good with 100% overcast all day and some rain with showers in the afternoon, making photographic conditions far from perfect……….
Nico Braas