The Hawker Hunter – A comprehensive guide
Number sixteen of the SAM monograph publications is on one of the most beautiful aircraft ever built: the Hawker Hunter. Just like the other volumes, this book is fully packed with photos (and a lot of them in colour!), colour profiles and technical drawings from the Hunter manual. In almost 130 pages, the following chapters on the Hunter are given:
1. Development of the Hunter
2. The Hunter in British service
3. Export customers
4. The Hunter in action
5. Hunter camouflage and markings – Colour side views
6. Hunter walk-around
7. Modelling the Hunter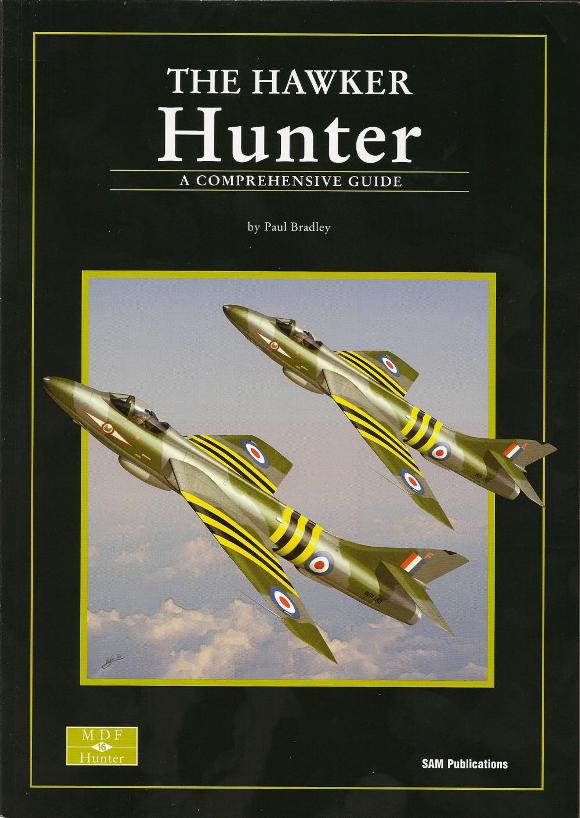 In six appendixes, additional details on the Hunter are given, both intended for the model builder and the aviation historian!
There are no less than thirteen pages of side views ranging from the first prototype WB188 as it flew in 1951 to an Indian air force F.56 in 1990. They were all made by Srecko Bradic (and that should be enough guarantee for their quality!).
Last but not least, there is at the end of this book a multi-page fold-out with very detailed line drawings! In short, this book is a real must for Hunter fans!
Book details:
Title: The Hawker Hunter – A comprehensive guide
Author: Paul Bradley
ISBN number: 0-9551858-9-0
Type: soft-cover A4, 128 pages + fold-out page
Publisher: SAM Publications, Media House, 21 Kingsway, Bedford MK42 9BJ, UK
www.sampublications.com
Price: £19.99 plus P&P
More info also here
Nico Braas
With thanks to SAM editor Neil Robinson for providing a review copy.