Grumman Hellcat history
After early US Navy experience in the Pacific in the early months of WWII, and after consultation with Allied air forces in the European theater, Grumman began to develop a successor to their Wildcat fighter, to be called the Hellcat. Major design changes from the Wildcat included a low-mounted wing, wider landing gear which retracted into the wings, more powerful engine, improved cockpit armor plating, and increased ammunition capacity. Built specifically to counter the Japanese Zero, the Hellcat filled the bill, and earned the nickname "ace maker." The Hellcat proved to be the most successful aircraft in naval history, destroying 5,171 aircraft in service with the U.S. Navy and U.S. Marine Corps (5,163 in the Pacific and eight more during the invasion of Southern France), plus 52 with the Royal Navy's Fleet Air Arm during World War II.
Design and Development
Although the F6F had been on the drawing boards at Grumman, even before Pearl Harbor, the advent of the war gave great impetus to the development of the replacement for the Wildcat. From the start it was a much bigger airplane. Leroy Grumman, and his two top engineers, Leon Swirbul and Bill Schwendler, laid out a plane with higher performance, more fuel & ammunition, and huge wings. The wings extended over 334 square feet; the average was less than 250 sq. ft. Most of these were the requirements of the Us Navy pilot's whose opinion was of great influence for Grumman design team.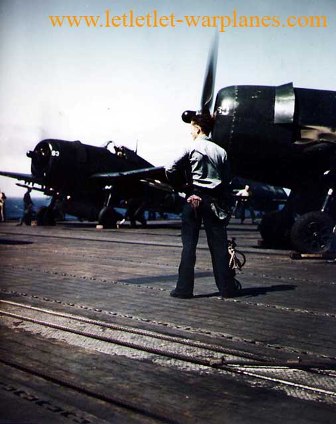 The first prototype, the XF6F-1, was under development when the war started. Based on combat experience against the Zero and the intact A6M captured in the Aleutians, it was clear that speed and better climb would be needed from the Hellcat. Test pilot Robert L. Hall first flew the XF6F-1 in late June, 1942. Powered by a Wright Cyclone R-2600-16 engine (1,600 horsepower), the aircraft didn't have the needed performance. Grumman proposed the Pratt & Whitney 2800 Double Wasp (2,000 horsepower). Equipped with the P&W 2800, the original prototype airframe became the XF6F-3. A month later, on 30 July 1942 Bob Hall flew the new configuration. He had to land the machine on a Long Island farm field on 17 August due to an engine failure, but the development effort continued with little disruption, though was Hall replaced as the test pilot. Despite a crash of the XF6F-3 in August, the Navy placed an order. Neither prototype was armed. The only major problem encountered during the test flights was tail flutter, which was fixed by reinforcing the rear fuselage.
In October just five month after the first flight of the prototype the first F6F-3 took to the air and by January 16 1943 Grumman started delivering Hellcats to the Navy. Early F6F-3 were powered by the Pratt and Whitney R-2800-10 while the later models were equipped with more powerful P&W R-2800-10w. It had a 2,000 HP rating and could, when in emergency, go up to 2,200 HP via a water injection method that provided some extra cooling to the engine.150 gallons drop tank could be fitted on centerline.
Grumman F6F-3 Specifications
Powerplant: Pratt & Whitney 2800-10 radial engine with a two-stage mechanical supercharger, rated at 2.000 hp
Dimensions & weight: Wingspan: 42 ft 10 in (13.06 m) Length: 33 ft 7 in(10.24 m) Wing area: 334 ft²(31 m²) Loaded weight: 11.381 lb(5,162 kg)
Performance: Maximum speed 376 mph (603 km/h) Stalling speed:76 mph(122 km/h) Takeoff roll: 780 ft(238m) Service Ceiling 38.400 ft(11.705m)
Armament: 6× 0.50 in M2 Browning machine guns with 400 rounds/gun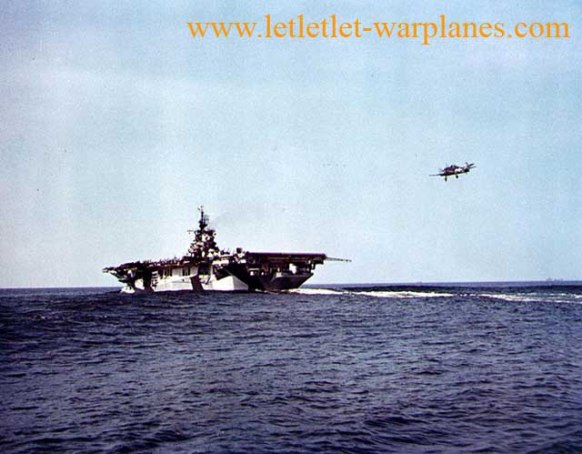 The night version of the Hellcat was introduced in carrier combat late in November 1943.Some 200 F6F-3N and 18 F6F-3E were produced. Both models had a radar antenna on the starboard wing. F6F-3E was a night-fighter variant with AN/APS-4 (ASH) radar attached on a pod under the wing. F6F-3N was the full-spec night-fighter variant, with AN/APS-6 radar in a faired wing-mounted radome. As a result this model had a cut top speed for a 20 mph. Both night version had their transmit and receive equipment fitted in a fuselage and the radar screen centered in the instrument panel. An F6F-3 experimentally received a turbocharged R-2800-21 engine and given the unused designation of XF6F-2. This machine featured a deeper fuselage to accommodate the turbocharger system, and a four-bladed propeller with root cuffs was fitted. Initial flight was on 7 January 1944. The original XF6F-1 prototype was reengined with an R-2800-27 engine featuring a single-stage, two-speed supercharger. It was designated the XF6F-4 and performed its initial flight on 2 October 1942, but this variant did not enter production. It was restored to F6F-3 configuration and put into service.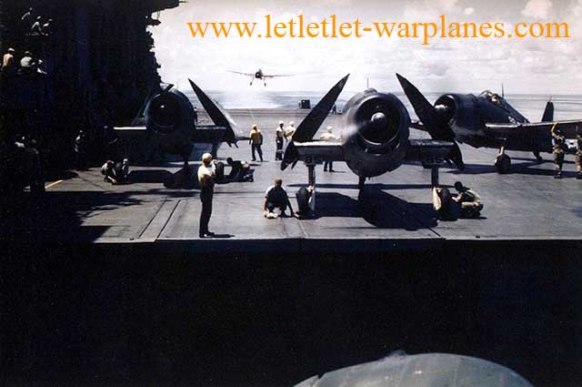 The second major production variant of the Hellcat was the F6F-5, which performed its maiden flight on 4 April 1944 and entered production at the end of the month. The F6F-5 was an incremental improvement on the F6F-3. It had some extra armor, stronger main gear legs, spring tabs on the ailerons (for better maneuverability), and most of them had water-injection engines (the R-2800-10W). Both versions had 250 gallons capacity in internal tanks and a 150 gallon belly drop-tank. The basic weaponry consisted of six wing-mounted .50 caliber machine guns, each with 400 rounds of ammunition. Many, including all F6F-5N and F6F-5P variants substituted a 20mm cannon with 200 rounds for the innermost machine gun in each wing. The Hellcat could carry a up two 1,000 pound bombs. Its most destructive weapons were six 5-inch High Velocity Aircraft Rockets (HVAR). Night fighter versions F6F-5E were equipped with AN/APS-4 radar installation and F6F-5N were equipped with AN/APS-6 radar. Night fighters were powerful opponents armed with two 20mm cannons and four wing-mounted .50 caliber machine guns. These night fighters were operated successfully by both USMC and US Navy from land bases and carriers.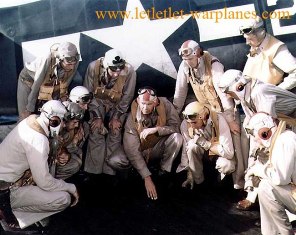 F6F-5P was a standard F6F-5 modified to carry an aerial camera installed just aft the pilot in a lower left fuselage. F6F-5P was capable to participate in a strike as well as recording the results. This recce fighters had significant success in shooting down enemy planes.
Grumman F6F-5 Specifications
Powerplant: Pratt & Whitney 2800-10W two-row radial engine with a with a two-speed two-stage supercharger, rated at 2.000 hp
Dimensions & weight:Wingspan: 42 ft 10 in(13.06 m) Length: 33 ft 7 in(10.24 m) Wing area: 334 ft²(31 m²) Loaded weight: 12.598 lb(5,714 kg)
Performance: Maximum speed 380 mph(610 km/h)Stalling speed: 84 mph(135 km/h) Takeoff roll: 799 ft(244m) Service Ceiling 37.300 ft(11.370m) Armament: 6× 0.50 in M2 Browning machine guns with 400 rounds/gun or 2× 20 mm cannon, 225 rounds/gun and 4× 0.50 in (12.7 mm) Browning machine guns 400 rounds/gun
Rockets:6× 5 in (127 mm) HVARs or 2× 11¾ in (298 mm) Tiny Tim unguided rockets
Bombs: 4,000 lb (1,800 kg)
Torpedoes: 1× 2,000 lb (910 kg) bomb or1× Mk.13-3 torpedo under the centerline Underwing bombs: 1× 1,000 lb (450 kg) or 2× 250 lb (110 kg) or 6× 100 lb (45 kg)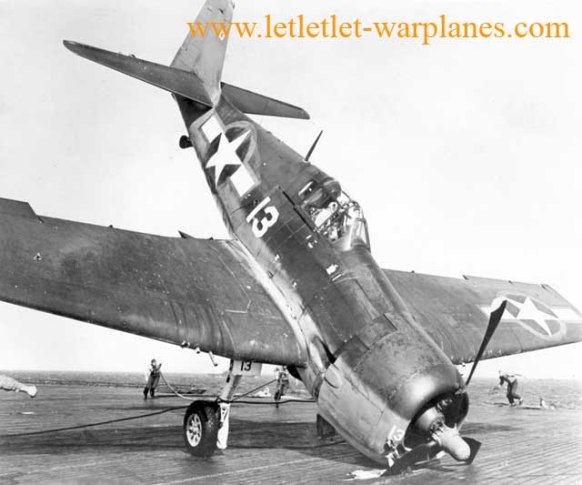 Two XF6F-6 prototypes were built as follow-on to the XF6F-2 experiment, fitted with the P&W R-2800-18W, featuring a two-stage two-speed supercharger and water injection, driving a four-bladed. Maiden flight of the first prototype was on 6 July 1944. Performance was excellent, the Navy wanted to put this variant into production, but the orders were cancelled after the end of the war in the Pacific in August 1945.
A small number of Hellcats were converted in Drone F6F-3K by installing radio control equipment and were used during A bomb testing in Bikini islands to fly through a radio active cloud and later in Korea as flying bomb guided on enemy bridges at the North. These were after the war used as Flying target.
Total of 12.274 Hellcats were build.
Combat history
Hellcat came into the service for US just at the right moment, after recovering from initial shock of Pearl Harbor and heavy defeats in Java, Philippines, Malaysia and Island chains in the Pacific .
Fighting Squadron Nine (VF-9) took delivery of the first Hellcats in January, 1943. As they were flying from the Long Island factory to their Norfolk base, one crashed near Cape May, New Jersey. VF-6, commanded by Butch O'Hare also received early deliveries of the F6F. The Hellcat's first combat mission occurred on August 31, 1943, in a strike against Marcus Island, including Cdr. Charles Crommelin's VF-5, Lt. Cdr. Phil Torrey's VF-9, and a detachment of O'Hare's VF-6. The early-morning raiders destroyed eight twin-engine bombers on the ground; while losing two Hellcats to anti-aircraft fire and one to engine trouble. The next day, over Howland and Bakers Islands, Lt. (jg) Dick Loesch and Ens. A.W. Nyquist scored the Hellcat's first aerial victory when they teamed up to shoot down a Kawanishi H8K "Emily" flying boat.
At the time the most dominant fighter aircraft in the Pacific was highly maneuverable Japanese A6M Zero. The first recorded Arial duel between Zero and Hellcat in which US Navy pilot Robert W. Duncan of VF-5 shot down two Zero fighter in the same mission was 5 October 1943 during an attack on Japanese naval base at Truk in Caroline Islands. Some land based squadrons VF-33, VF-38,VF-40 on Solomon Islands started claiming victories during the September and by the month's end Hellcats were credited with 35 shoot downs of which 29 were claimed by the Solomon Islands based squadrons. Hellcat's first major action in a raid against Rabaul harbor on New Britain on 5 November 1943.  From that time on, it was a major player in the Pacific naval campaigns.
On 23 November 1943, US Navy F6F-3s tangled with Japanese Mitsubishi A6M Zero fighters over Tarawa, with LT-JG Ralph Hanks shooting down five in five minutes and becoming an "instant ace". The final score of the two days of fighting was one Hellcat lost and 30 claimed kills on Zeroes. Hellcats were involved in practically all engagements with Japanese air power from that point onward. It was the major U.S. Navy fighter type involved in the Battle of the Phillipine Sea, where so many Japanese aircraft were shot down that Navy aircrews nicknamed the battle The Great Marianas Turkey Shoot..
Hellcat was used for Air cover operations over Iwo Jima during US invasion and earlier for attacks on Japanese airport on that Island. Famous Japanese ace Saburo Sakai in his book "Samurai" describes his encounter with Hellcats over Iwo Jima, as toughest dogfight he ever had, and Hellcat as one of the best plane he fought. The F6F accounted for 75% of all aerial victories recorded by the U.S. Navy in the Pacific. The aircraft performed well against the best Japanese opponents with a 13:1 kill ratio against A6M, 9.5:1 against Ki-84, 28:0 against N1K-J, and 3.7:1 against J2M during the last year of the war.
The US Navy and Marine Corps claimed 5,163 kills in the Hellcat during World War II, The Navy's top-scoring ace, CDR David McCampbell, scored 34 aerial victories in the F6F, as well as 20 kills against aircraft on the ground. Other high-scoring US Navy aces included LT Cecil Harris, with 24 kills in aerial combat; LT Eugene Valencia, with 23; LT Alexander Vraciu, with 19; LT Cornelius Nooy, with 19; LT Patrick Fleming, with 18;Charles R Stimpson with 16; and Arthur R Hawkins with 14 kills.  CDR David McCampbell has scored nine enemy planes in a single mission on October 24 1944 flying his Hellcat. He was awarded with Medal of Honor.
Let's not forget that the F6F served with distinction in Europe as well. USN Hellcats flew missions over France in support of the Allied landings. During the invasion of southern France (operation Anvil-Dragon), Hellcats flying from the escort carriers Kasaan Bay and Tulagi (VF-71 and VFO-1) performed deep penetration attacks up to 100 miles inside France and flew combat air patrol over the invasion fleet. Five Hellcats were lost to anti-aircraft fire. These same two squadrons also accounted for three Heinkel 111's and three JU-52 transports, shot down over France. They were denied an opportunity to engage German fighters, who fled at their approach. All 6 German aircraft were downed on August 19, 1944.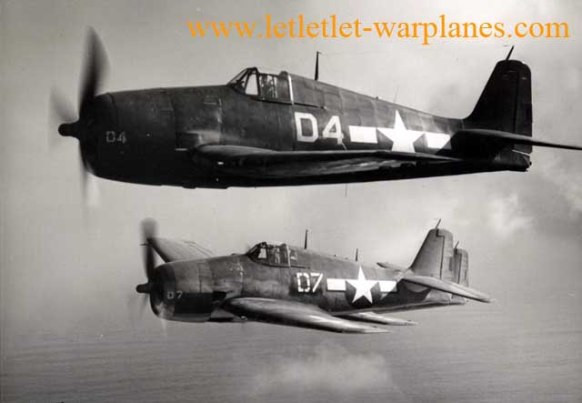 Navy and Marine F6Fs flew 66,530 combat sorties (45% of all fighter sorties of the war, 62,386 sorties were flown from aircraft carriers and destroyed 5,163 enemy aircraft and eight more during the invasion of Southern France (56% of all Naval/Marine air victories of the war) at a cost of 270 Hellcats (an overall kill-to-loss ratio of 19:1). In the ground attack role, Hellcats dropped 6,503 tons of bombs.
Hellcat in Royal Navy's Fleet Air Arm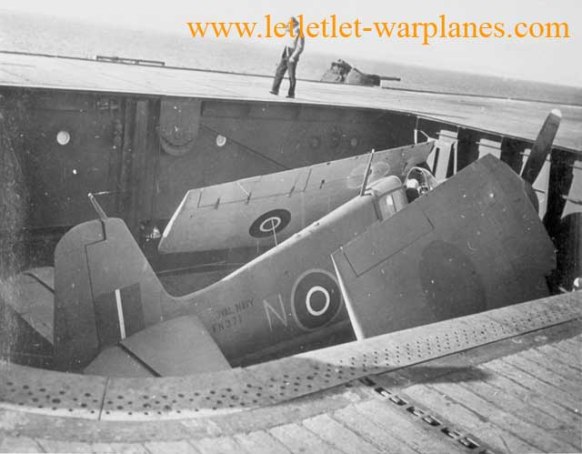 The Hellcat was also heavily used by the British Royal Navy's Fleet Air Arm (FAA). A total of 252 F6F-3s were supplied beginning in March 1943. The FAA had originally wanted to call it the "Gannet F.I (Fighter Mark I)", but by this time they were realizing that changing the names of US aircraft in their service caused more confusion than it was worth, and so the aircraft was simply called the Hellcat F.I. In July 1943, the 800 Squadron was the first FAA squadron to be equipped with the Hellcat and second FAA squadron that received Hellcat was 804 Squadron.
These two squadrons were dispatched on the HMS Emperor (D98) for convoy duty late in the year, where they saw no real combat. When the HMS Emperor returned to Britain in early 1944, the ship was sent north in March as part of Operation Tungsten, the attack on the German battleship Tirptiz in its protected Norwegian fjord. Royal Navy Hellcat I's (F6F-3) from 800 squadron were involved in escorting Barracuda attacks on the German battleship Tirpitz from April to August 1944 in Alta Fjord, Norway. One of these operations, on 8 May 1944, the Luftwaffe fighters flew up to protect the battleship. Some of the 800 squadron Hellcats from HMS Emperor (D98) went to attack the German aircraft and shot down 1 Fw-190 and two Bf-109G fighters. The Hellcats suffered one loss to the Luftwaffe and another to anti-aircraft fire. Sub Lt. B. Richie claimed the Focke-Wulf and went on to claim a total of 6 kills, becoming one of only a few Royal Navy Hellcat aces.
By the time of Allied invasion of southern France in August 1944, the FAA was receiving the F6F-5, with deliveries running to a total of 930. Most were "Hellcat F.II" fighters, with some unknown number fitted with four extended launch rails under each wing, for a total of eight, to carry British 60 pounder unguided rockets. About 70 of the Hellcat IIs were F6F-5N night fighters, these being given the British designation of "Hellcat NF.II". Blackburn Aircraft also converted a number of fighters to a photo-reconnaissance standard, with three cameras in the rear fuselage. These machines were given the designation Hellcat PR.II if they were unarmed and Hellcat FR.II if they retained their guns. The FAA Hellcat IIs saw service against the Japanese beginning in August 1944, in particular operating around Malaya and the East Indies. Most of the FAA Hellcats were out of service by the end of 1945, some squadrons being immediately disbanded with the end of the war. Some Hellcat NF.IIs and PR.IIs remained in service into 1946, and a few Hellcats were retained as hacks or other second-line purposes into the early1950s. The FAA Hellcats destroyed 52 enemy planes and proved to match Bf-109 and Fw-190.
A total of 252 Hellcat F.I and 930 Hellcat F.II was delivered through lend-lease agreement to FAA and only one Hellcat F.II (KE209) in original Fleet Air Arm markings is preserved in FAA museum Yeovilton . This aircraft was first delivered to the FAA in April 1945 and was the CO aircraft (Lt Cdr JA Oevers, Lt Cdr Caspar John) at RNAS Lossiemouth 1945-1952.
Fleet Air Arm Hellcat at the Far East Theatre
Majority of FAA Hellcats were attached to the British fleet at the Far East. Original squadrons on board HMS Emperor (D98) as well as 804 squadron in HMS Ameer (D01), 808 HMS Khedive (D62), 888 HMS Empress (D42), 1839 and 1844 HMS Indomitable (R92) and 1840 HMS Indefatigable (R10) were operating mostly in Eastern Pacific. These squadrons were attacking targets in Malaya initially followed by more actions concentrating on Japanese installations on Sumatra in January 1945.
The 800 squadron took part in the recapture of Rangoon in May 1945 , aircraft were operating from HMS Shah (D21) and HMS Emperor (D98). The squadron returned to the UK after the end of the war.
The 804 squadron reformed in September 1944 in South Africa with 24 Hellcat II. In January 1945 the squadron provided cover during the landings on Ramree Island, and missions over Sumatra and Malaya operating from HMS Ameer (D01) . In April 1945 the squadron was performing attacks on the Andaman Islands and the coast of Burma aboard HMS Empress (D42) and also HMS Shah (D21), returning to HMS Ameer (D01) in June for attacks on Sumatran airfields and Phuket Island.
The 808 squadron was involved in operations over Malaya and Sumatra in April 1944, from HMS Emperor (D98), and in May provided cover during the re-occupation of Rangoon, and strikes against airfields in Sumatra in June. Cover was provided during the occupation of Malaya after VJ-Day.
The 888 squadron aboard HMS Rajah (D10) set for Ceylon where it was involved in photographic reconnaissance duties equipped with 6 Hellcat II(PR) during June 1944. The 888 squadron embarked on HMS Indefatigable (R10) in December 1944 from Colombo Racecourse, and took part in operations over Sumatra in January 1945. It subsequently transferred to HMS Empress (D42) for duties over Penang, Phuket and northern Sumatra. From April until June 1945 the squadron transferred to HMS Emperor (D98), and subsequently HMS Ameer (D01) , for actions over southern Malaya, returning to Colombo racecourse were it remained..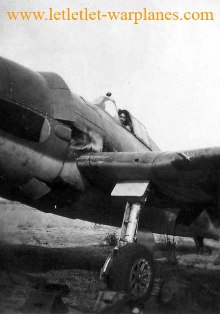 The 1839 squadron was providing cover during attacks on Sumatra in July 1944 aboard HMS Indomitable (R92) . In December 1944 and January 1945 the squadron took part in the strikes on the Palembang, Sumatran oil refineries, and with the ship joined the British Pacific Fleet to attack the Sakishima Gunto islands. On 24 January 1945 Sub Lt RF Mackie RNZN of 1839 sqdn flying Hellcat JV141 "116/W" shot down a Japanese Ki44 aircraft at Palembang.
The 1844 squadron officially formed at Eglington in December 1943 as a fighter squadron with 10 Hellcat I, as part of the 5th Naval Fighter Wing. In February 1944 the squadron embarked on HMS Begum (D38) for the Far East, disembarked for work-up at Ulunderpet, southern India, and then in July 1944 embarking on HMS Indomitable (R92) the squadron provided fighter cover and photographic duties during the attacks on Indaroeng and Emma Haven in Sumatra. In September 1944 similar duties were carried out during bombing attacks on Sigli, and fighter cover was provided during attacks on Car Nicobar.
October till December 1944 was spent ashore at China Bay, the squadron then re-embarked on HMS Indomitable (R92) for strikes on oil installations at Belawan Deli in Sumatra, and in January 1945 airfields and shore targets were attacked at Pangkalan Brandan as well as the oil refineries at Palembang. The ship then sailed for Australia and the squadron disembarked at Nowra where it was re-equipped with 18 Hellcat II. On re-embarking the squadron then took part in attacks on the Sakishima Gunto Islands, and on Formosa.
Hellcat in Foreign Service
US Marines, US Navy and British were not the only users of Hellcat, they did serve in number of foreign naval air forces after the War.
Some 179 F6F-5 and F6F-5N were delivered to French who used these aircraft to equip units fighting in Indo-China and Aeronautique Navale units. The first party of French Navy pilots went to the US for training in the Spring of 1950 and their Hellcats were ferried to Bizerte, Tunisia on board FS Dixmunde (ex H.M.S BITER) for service with Flotilles 1F and Flotilles 12F where they replaced Seafires. Three Groupes de chasse were equipped with Hellcats in Indo-China where they joined by Flotille 1F aboard Arromanches (R95) in August 1951.
US transferred ten F6F-5 to Argentina in 1947 after while a number of the Argentinean aircraft were transferred to Paraguay. Ten F6F-5 were ferried to Uruguay from US in April 1952. The last was retired in 1961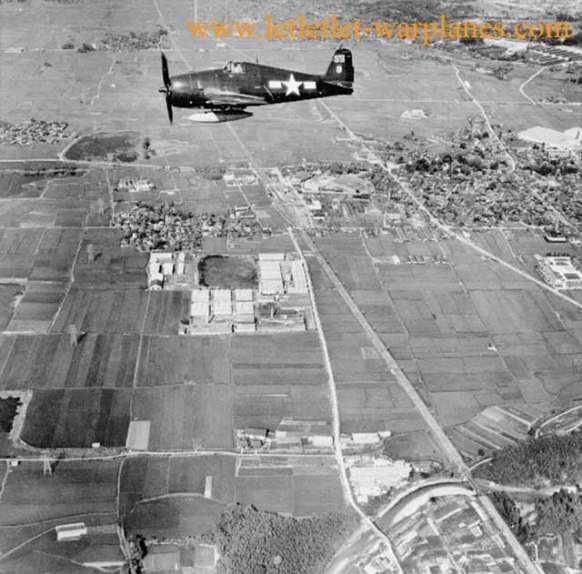 Conclusion
By November of 1943, 400 Hellcats per month were being pumped out of the Grumman assembly lines that were located in Baldwin, Long Island. At peak proficiency (March, 1945) 605 Hellcats were produced in a single month. Grumman ran a very efficient operation and they produced a top quality product as well. War records would show that Hellcats had a 95% maintenance-free rate. This meant that Hellcats were ready to fly 95% of the time. This is a remarkable feat. Other aircraft were not even close and could only boast of rates of 75-80% at the highest. The Hellcat was a sturdy and reliable aircraft and their pilots loved them. The Hellcat no doubt came as a nasty surprise to Japanese pilots, since it looked enough like a Wildcat to be confused for one at a distance, but was a substantially more dangerous adversary, every bit as tough as the Wildcat but faster and more heavily armed. It was still no match for the Zero in terms of agility and couldn't outclimb the "Zeke", but the Hellcat could almost always escape by going into a dive.
Darko Mladenovic
Photo credit- Grumman, USN, Joe Genne, Paul Whiteing Color profile- Srecko Bradic