Vvvrrooooommm
Few decades ago bitter fight was happen over the South Asia sky and opposed sides was India and Pakistan. Art bellow captured one moment in this war and this is battle happen over Dacca on 4 December 1971, when the India's pilot Harish Masand had down Pakistan F-86 Sabre piloted by Saeed Afzal Khan. Masand piloted one of the India Hunter and his unit was "Black Panther".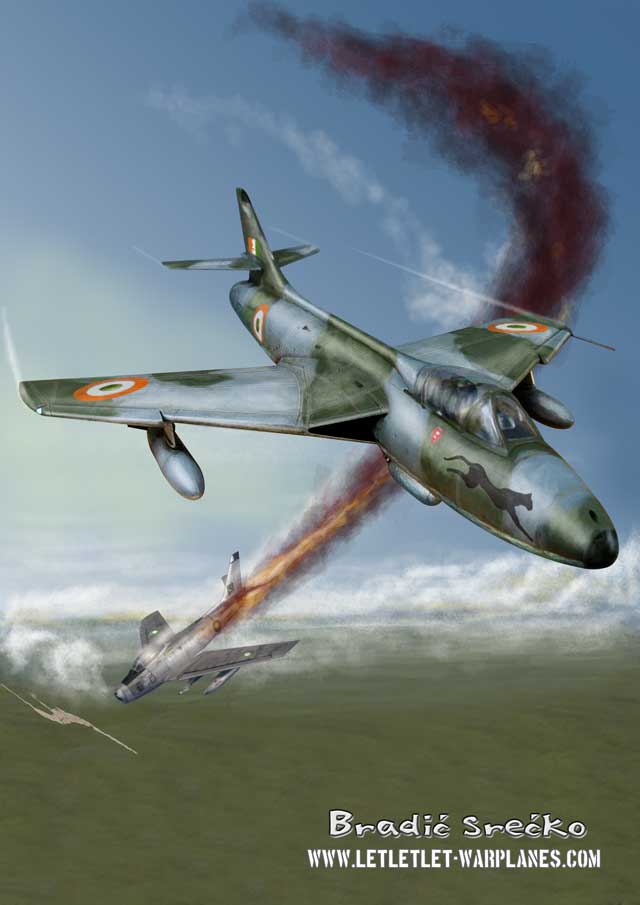 Set of images show some of the steps in this digital art work. My style here is belong to the 19. style and strokes are not so sharp as usual for the digital art. Brush used there is set to make chalk stroke or aquarelle style stroke. I more prefer old look then plastic and sharp modern look.
I grant thanks to Jack Cook for inspiration!
Srecko Bradic