Dutch hero
This classic oil painting was inspired with the heroic fight of the Dutch pilot Koos Roos who have downed two German Messerschmitt Bf110 twin engine fighters during the German invasion on Netherlands. His Fokker D.XXI fighter airplane was also crash during this action but after the war it is rescued and today display in nice small museum.
Images bellow shows some of the step in paintings. I have used canvas paper, for me something very new but very good. The same painting was done in less then two months and some step are last longer due to the time need oil paint to dry.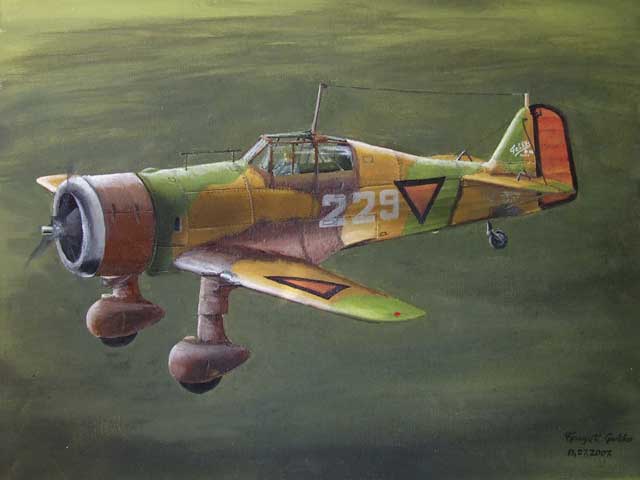 It was real pleasure for me to paint this art. This painting is in private collection now.
Srecko Bradic