Blackburn Beverley C1 s/n XB259
Originally designed and built by General Aircraft as the GAL.60 Universal Freighter, the first aircraft was dismantled at the Feltham, Middlesex factory and transported to Brough in Yorkshire to have its maiden flight on 1950-06-20. This was followed by a second, the GAL.65, which was modified from the original. Clamshell doors replaced a combination of a door and ramp, and the tailplane boom received seating for 36 passengers. The Bristol Hercules engines became Bristol Centaurus with reverse pitch propellers a feature that gave it a short landing length. The RAF placed an order in 1952 as the Beverley C.1 (Beverley, Cargo Mark 1). All Beverleys would be built at Brough.
The aircraft is a high-wing cantilever monoplane with a fixed undercarriage. The large fuselage has a tailboom fitted with a tailplane with twin fins. The tailboom allowed access to the rear of the fuselage through removable clamshell doors. A 36ft main fuselage space was supplemented by passenger accommodation in the tailboom. The main cargo hold could accommodate 94 troops with another 36 in the tail-boom.
The aircraft was designed for, and indeed was quite proficient at, carrying large bulk loads and landing them on rough or imperfect runways, or mere dirt strips. It could trace its design back to the GAL49 Hamilcar glider of the Second World War. At the time of its entry into service it was the largest aircraft in the Royal Air Force (RAF). It had an enormous interior cargo area split into two levels which amounted to around 170 cubic meters of space. Paratroopers in the upper passenger area jumped through a hatch in the base of the boom just before the leading edge of the tailplane.
In total, 49 of the aircraft were produced, with the last one being manufactured in 1958 and the final retirement from RAF service in 1967.
Here are some of my photos of the last remaining Blackburn Beverley which is on display at Fort Paull Museum, East Yorkshire UK.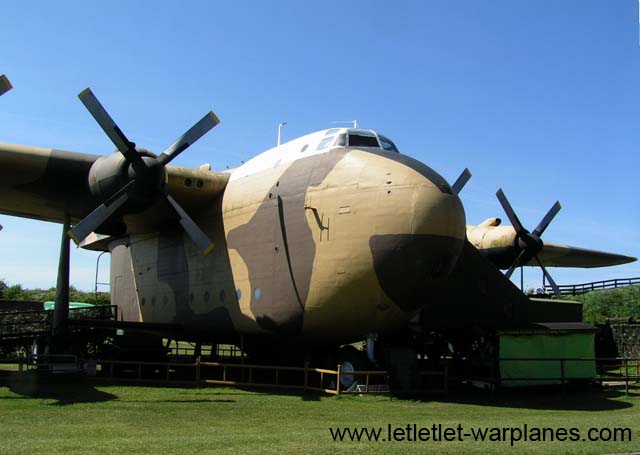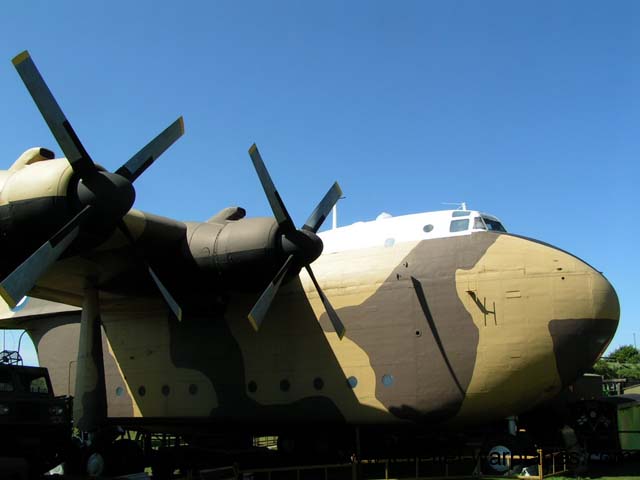 Robert Hodgson