4981
« on: March 05, 2010, 08:07:27 PM »
Here's another little installment on what I've done to the poor ol' model so far. I have jumped back and forth from one section of the plane to another during the building process and my updates aren't necessarily in that order.
The radio room is shaped quite differently on the sharkfin Forts due to the teardrop shape of the gunner's transparency. I glued the kit glass in place and filed off the little bit of dorsal fin and the wind deflector for the radio gun: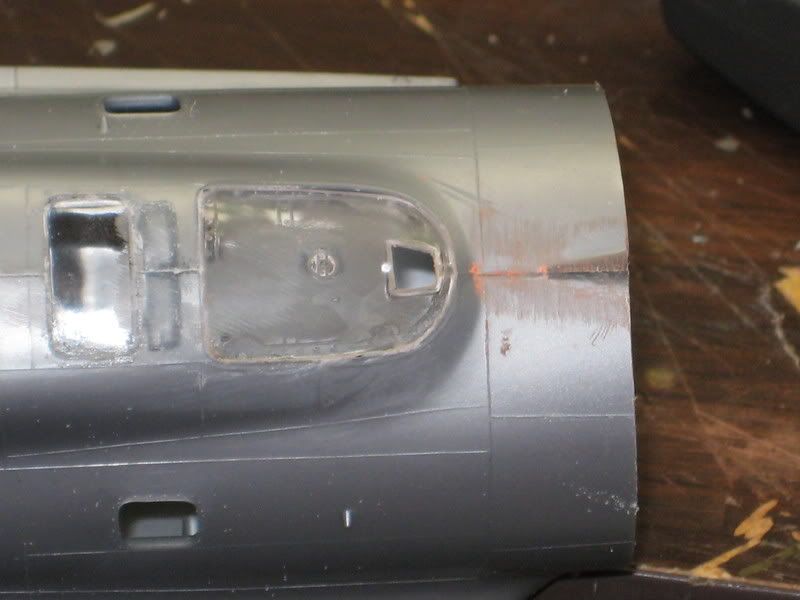 After the glue had dried I did some filling and cut out the opening for the early bubble. After getting the opening shaped correctly I used my Dremel and files to reshape the turtledeck fairing--it is much narrower than big-tailed Fortresses and tapers to match the bubble: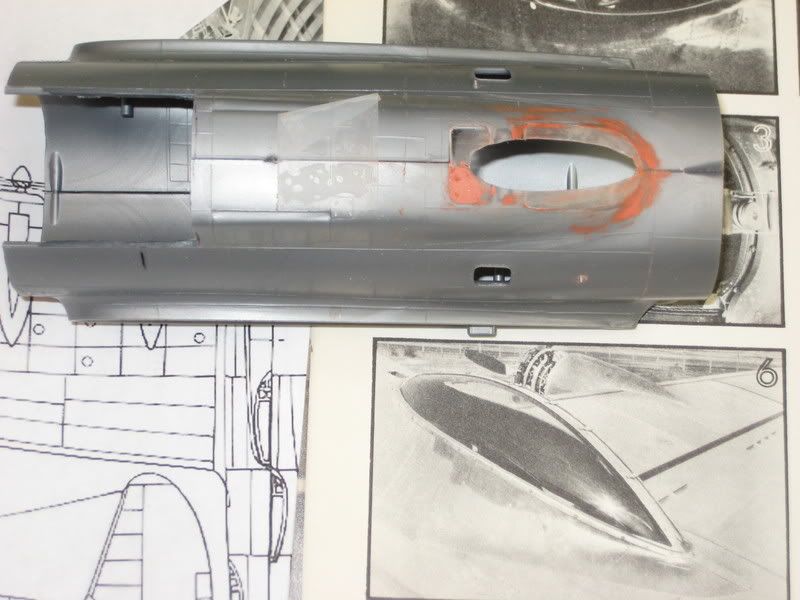 The photo reference that is under the fuselage in the second photo is actually of a B-17B, but the YB is the same shape with different framing on the bubble.
Scott