4771
« on: April 12, 2010, 02:17:55 AM »
It's been a while since I last updated this thread. I've been able to do just a little bit to the B-17, so here goes:
I finally applied the first couple of coats of primer to the wings, finding a LOT of touch-ups needed. There were the usual high and low spots and some other challenges to contend with. This photo is after the third prime/sand/fill session and I've marked flaws with a marker for the next round.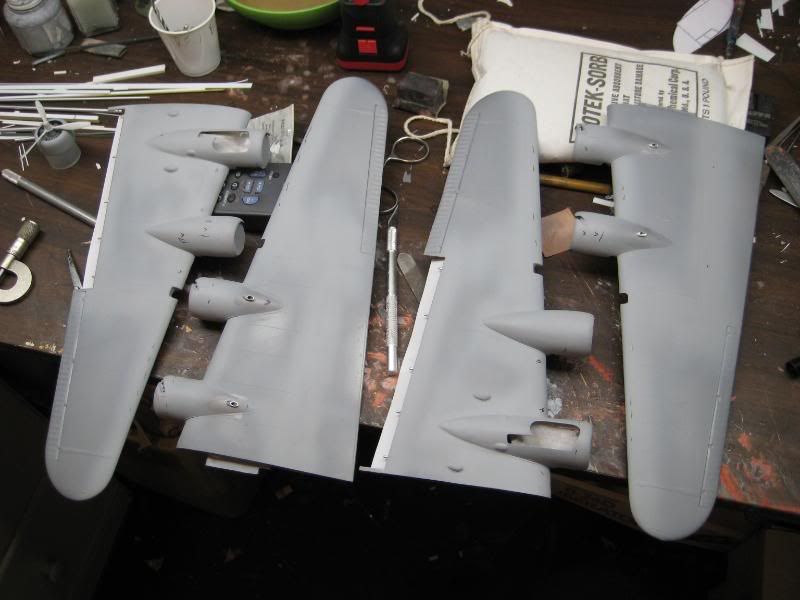 I posted a few photos of the nose section on the Natural Metal Finish thread so I won't add them here.
Scott